Living Way Church celebrates the love of Jesus Christ; transforming lives to honor God through ongoing spiritual growth and meaningful service.
Loving & Caring for others
The Word of God
Healing to the Point of Need
All Ages learning & Growing in Jesus Christ
People who do not yet know Jesus Christ
Worship & Prayer
Unity
Intentional Pursuit of a Relationship with God
The Presence of God
Trustworthy Relationships
Serving in Ministry
World Missions
Living Way Foursquare intentionally supports worldwide missions and evangelism through Foursquare Missions International [Mark 16:15]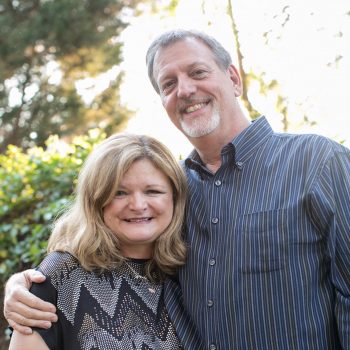 Meet the Pastor…
Welcome to Living Ways Website! I am Pastor Bill Graafsma, thank you for investing the time to see who we are and what Living Way is all about!
Jesus promised to build his church (Matt 16:18). Jesus is all about people and so are we. It is why our church bonding statement is "Building Lives Up ". We believe every person in Christ is called to the body of Christ at large and called to be a loving member to a local church. While the world's culture is to build consumers, Jesus is building a people of calling and higher character. Our intentional pursuit is to help every person find His calling on their life, their calling in the body of Christ and His call to be salt and light in bringing change to this world.
Meet our Care Pastor…
Hi!  My name is Debbye Graafsma, and I serve as the Care Pastor at Living Way Church. Life is messy, and sometimes things don't happen the way they "should."
At Living Way, we believe God's Design for the church is that it takes safe people to provide a safe place for healing and growth.
I offer counseling services and teach monthly workshops throughout the year.  I would love to meet you! Please drop by for our Sunday morning service at 10am.
Pastor Debbye holds a doctorate in ministry. She is an author, composer, and has a private counseling practice – Awakened to Grow Counseling.