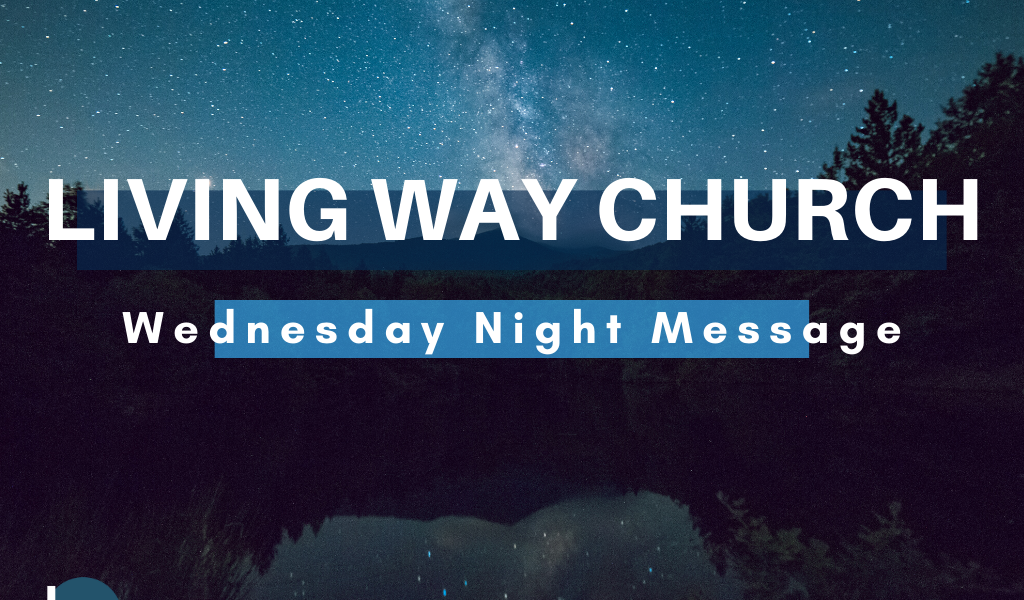 Welcome to our mid-week Service! We hope this message refreshes you and encourages you to walk even stronger in the Lord!
Sermon Notes
Call for Patience & Perseverance
The Call on Living Way — Building Lives Up!
Prayer
Intensities of Prayer
The Same prayer can have intensities of expression
Matthew 6:9-13
In this manner, therefore, pray:
Our Father in heaven,
Hallowed be Your name.
10 Your kingdom come.
Your will be done
On earth as it is in heaven.
11 Give us this day our daily bread.
12 And forgive us our debts,
As we forgive our debtors.
13 And do not lead us into temptation,
But deliver us from the evil one.
For Yours is the kingdom and the power and the glory forever. Amen.
2. Greater Decisions demand Greater Intensities
Luke 6:12-19
The Calling & Choosing of the Disciples
Now it came to pass in those days that He went out to the mountain to pray, and continued all night in prayer to God. 13 And when it was day, He called His disciples to Himself; and from them He chose twelve whom He also named apostles: 14 Simon, whom He also named Peter, and Andrew his brother; James and John; Philip and Bartholomew; 15 Matthew and Thomas; James the son of Alphaeus, and Simon called the Zealot; 16 Judas the son of James, and Judas Iscariot who also became a traitor.
3. Timing of the Will of God is the time for Intensity of Prayer
Read John 17
Jesus prayed all night before He was crucified. John 17 outlines His prayer
Verses 1-5 – For Himself
6-19 – His Disciples
20-26 – All Believers