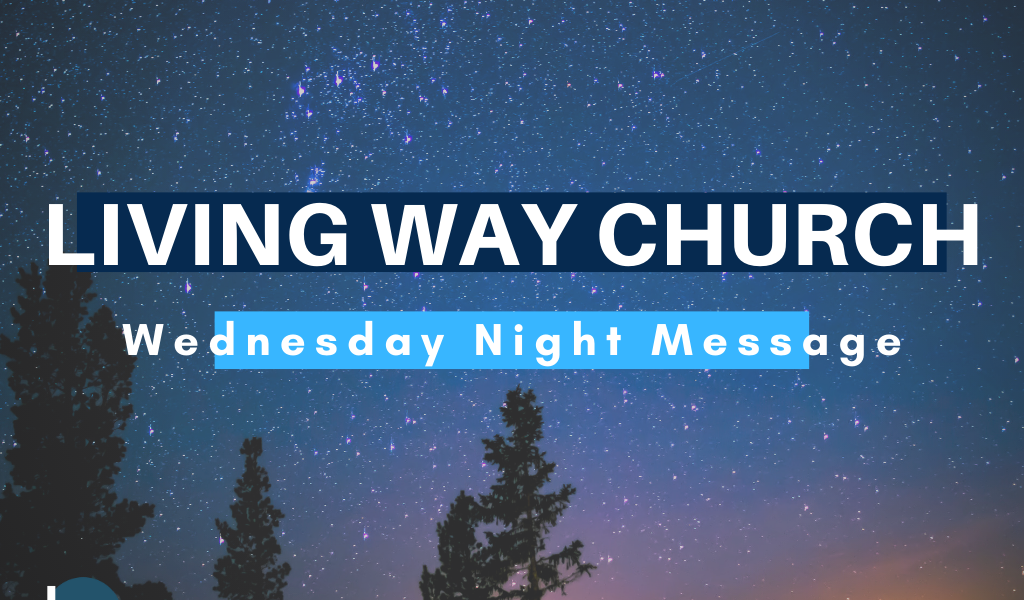 Thank you for joining us for Wednesday night Services!
We hope you are blessed and safe!
Sermon Notes
Building a Life of Prayer
We have preconceived ideas about prayer
Many ideas have shaped our minds about prayer
"Now I lay me down to sleep, I pray the Lord my soul to keep, If I should die before I wake, I pray the Lord my soul to take."
We are pursuing God in prayer — not have to or need to be pushed!
Teach Us to Pray!
T.P. – Time & Place
The Time
What time is best? The morning prayer & evening prayer
At times, life changes — you can adjust your prayers
The foundation is to — SET TIME
The Place
The place to be with Him
A true Meeting Place
A place inside and/or outside
The foundation is Time with Him
Great relationship is built on time!
Luke 11:2-4 (NKJV)
2 So He said to them, "When you pray, say:

Our Father in heaven,
Hallowed be Your name.
Your kingdom come.
Your will be done
On earth as it is in heaven.
3 Give us day by day our daily bread.
4 And forgive us our sins,
For we also forgive everyone who is indebted to us.
And do not lead us into temptation,
[d]But deliver us from the evil one."
---
Thank you for being part of Tonight's Message!
Join us for Communion this Sunday May 4th