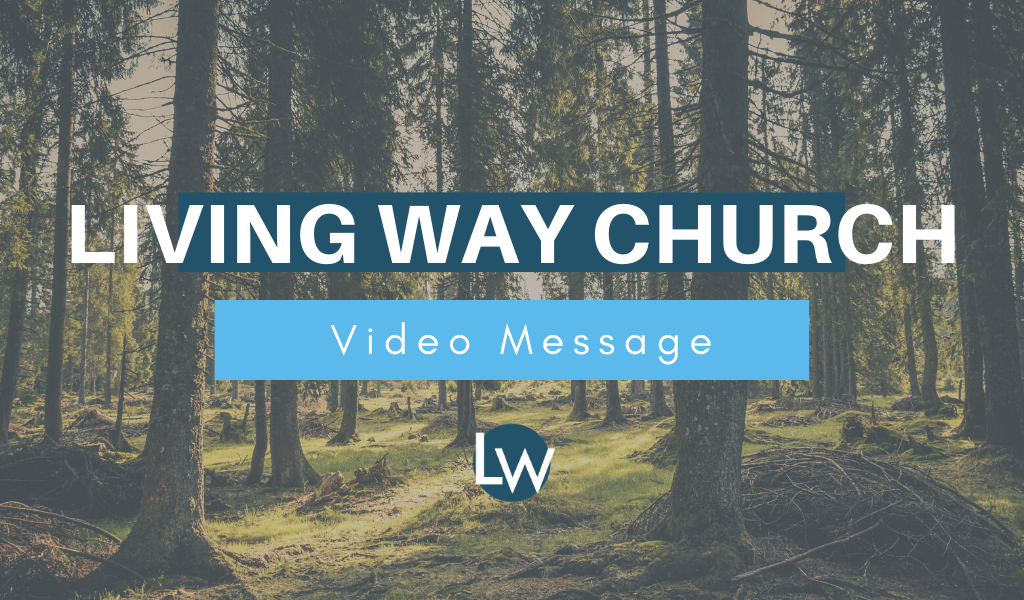 Interactive Worship Video
with Bethany Graafsma
Worship Playlist
A Message from Pastor Debbye
Hello everyone!!

This week I have been refreshed and reawakened to the Graciousness of our God, and His infinite mercy in my own life. In this temporary season of worldwide difficulty, I wanted to contribute a playlist to help each of us to remain connected with the reality of the Divine Healing Presence of Jesus. I encourage you to use worship as a spiritual "broom" to maintain and cleanse your own soul, and the atmosphere wherever you are. "Greater is He who is in you, than he who is in the world."

You are loved! I John 4:4
Greetings from Pastor Bill!
Thank you so much for being here and being part of this video message!
We ask you to not just WATCH Church, but HAVE church in your home.
We are in a new place and experiencing a pandemic we've never seen before and it is a pivotal time to pray!
Sermon Notes
We are living in the book of Acts right now!
Acts 2:46 (NKJV)
So continuing daily with one accord in the temple, and breaking bread from house to house, they ate their food with gladness and simplicity of heart,
II Timothy 2:1-10 NKJV
Be Strong in Grace
You therefore, my son, be strong in the grace that is in Christ Jesus. 2 And the things that you have heard from me among many witnesses, commit these to faithful men who will be able to teach others also. 3 You therefore must endure[a] hardship as a good soldier of Jesus Christ. 4 No one engaged in warfare entangles himself with the affairs of this life, that he may please him who enlisted him as a soldier. 5 And also if anyone competes in athletics, he is not crowned unless he competes according to the rules. 6 The hardworking farmer must be first to partake of the crops. 7 Consider what I say, and [b]may the Lord give you understanding in all things.
8 Remember that Jesus Christ, of the seed of David, was raised from the dead according to my gospel, 9 for which I suffer trouble as an evildoer, even to the point of chains; but the word of God is not chained. 10 Therefore I endure all things for the sake of the [c]elect, that they also may obtain the salvation which is in Christ Jesus with eternal glory.
2 Timothy 2:1-13 The Message (MSG)
Doing Your Best for God
2 1-7 So, my son, throw yourself into this work for Christ. Pass on what you heard from me—the whole congregation saying Amen!—to reliable leaders who are competent to teach others. When the going gets rough, take it on the chin with the rest of us, the way Jesus did. A soldier on duty doesn't get caught up in making deals at the marketplace. He concentrates on carrying out orders. An athlete who refuses to play by the rules will never get anywhere. It's the diligent farmer who gets the produce. Think it over. God will make it all plain.
8-13 Fix this picture firmly in your mind: Jesus, descended from the line of David, raised from the dead. It's what you've heard from me all along. It's what I'm sitting in jail for right now—but God's Word isn't in jail! That's why I stick it out here—so that everyone God calls will get in on the salvation of Christ in all its glory. This is a sure thing:
3 Incredible Pictures of the Spirit in our Lives
The Good Soldier
The training for hearing and following directional orders when the battles comes. The Spirit is leading us to follow Him. He enlisted us and not entangled.


The Athlete
The timing for training in preparation for the event is essential. David was prepared to be a king by learning faithful shepherding. Athletes in training live a different life from regular routines.


The Hardworking Farmer
The task of knowing the seasons is essential for farming.
Planting and harvest are the most strategic times. Sowing is directly linked to harvest.
We are beginning a wholehearted Focus titled HIS HOUSE!
Your home is a place for His Presence
We are Builders
Reach out & call 1 person a day – Encourage, Pray, Love & Build each other up!
Next week, we are having communion! We encourage and ask of you to make preperations between now and next Sunday to have grape juice and a choice of cracker or bread to take communion in your home.

We are planning for a worship filled time together at the Lord's table from house to house!