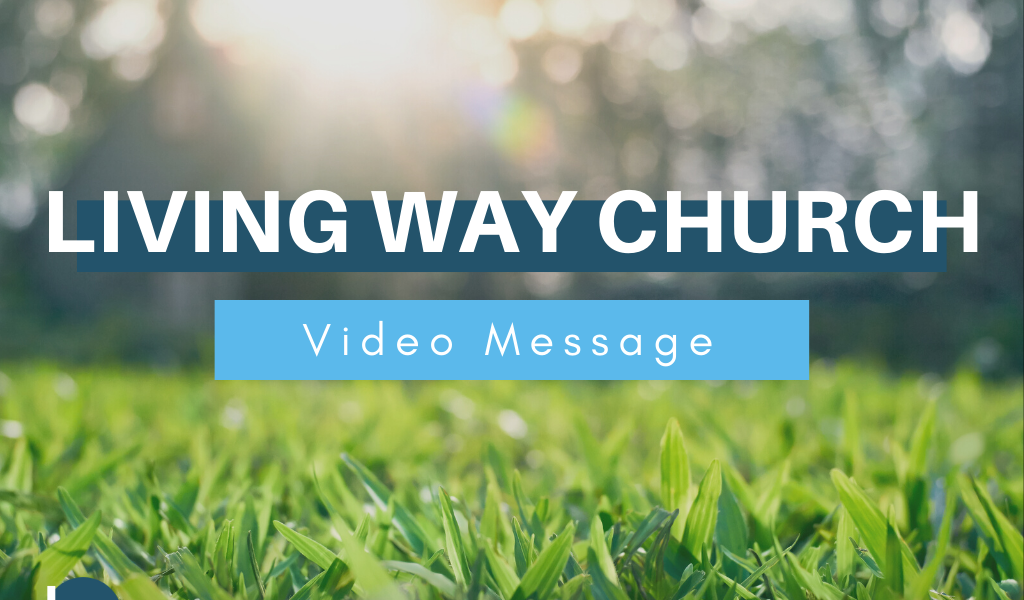 Thank you for joining us! We are so glad to be connecting with you! Get your Bibles Ready and Have Church today!
Worship Playlist
Hi Church!

I hope you are all healthy and enjoying the sunshine. The Lord is securing and affirming us that He is with us… As we come nearer to the time we can fellowship in person, please keep each other in prayer and continue to lift up your voice in worship. This week's worship playlist is all about God's heart for us in the middle of what is going on around us. Let His love surround you and His greatness reassure you as you worship.

Can't wait to see you!

Blessings!
– Bethany
Sermon Notes
"The Gift of Sight"
Thomas A Harris book "I'm Ok, You're Ok".
A transnational analysis of 3 ego types affecting out life. Adult-Peron-Child.
"Our perspective inside determines what we see outside."

Pastor Bill Graafsma
1 Corinthians 10:11 (NKJV)
Now all these things happened to them as examples, and they were written for our admonition, upon whom the ends of the ages have come.
Romans 15:4 (NKJV)
For whatever things were written before were written for our learning, that we through the patience and comfort of the Scriptures might have hope.
"The ability to see, is a gift."

Pastor Bill Graafsma
Exodus 15:22-26 (NKJV)
Bitter Waters Made Sweet
So Moses brought Israel from the Red Sea; then they went out into the Wilderness of Shur. And they went three days in the wilderness and found no water. 23 Now when they came to Marah, they could not drink the waters of Marah, for they were bitter. Therefore the name of it was called Marah. 24 And the people complained against Moses, saying, "What shall we drink?" 25 So he cried out to the Lord, and the Lord showed him a tree. When he cast it into the waters, the waters were made sweet.
There He made a statute and an ordinance for them, and there He tested them, 26 and said, "If you diligently heed the voice of the Lord your God and do what is right in His sight, give ear to His commandments and keep all His statutes, I will put none of the diseases on you which I have brought on the Egyptians. For I am the Lord who heals you."
1. Testing is a Gift from God (to see what we did not see)
Jeremiah 12:3 (NKJV)
But You, O Lord, know me;
You have seen me,
And You have tested my heart toward You.
Psalm 44:21 (NKJV)
Would not God search this out?
For He knows the secrets of the heart.
2. Condemnation is Optional
Performance is a killer
3. Greater Trust comes through Testing
We will never be the same!!