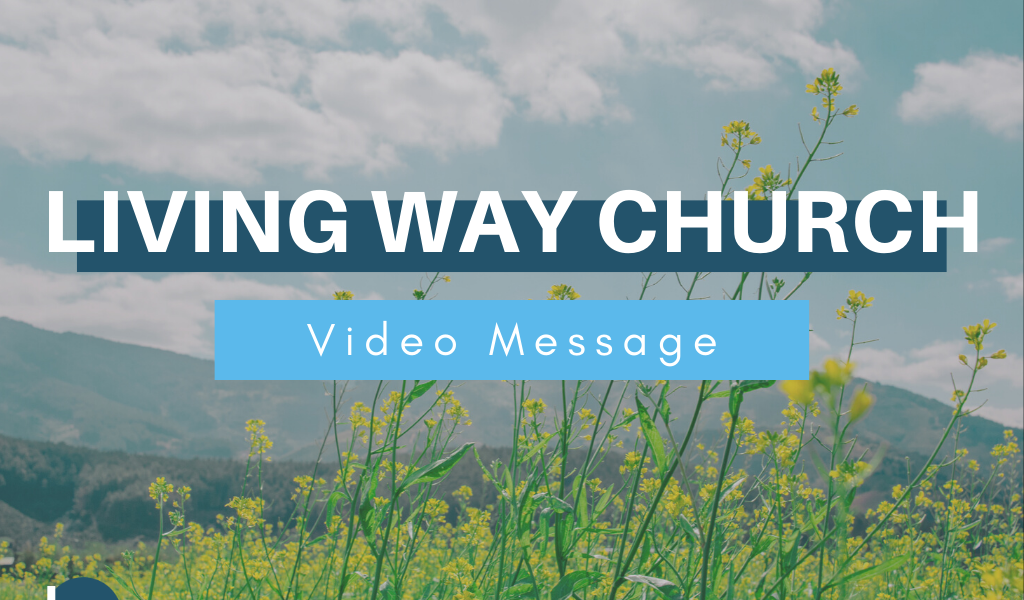 Hello! Thank you for joining us for today's message! Get your Bibles & notes ready! Let's Have Church!
Worship Playlist
Hi Church! Happy Sunday!

I hope you are all doing well and enjoying the sunshine! What a blessing to have sunshine, warm weather, and an opportunity to connect! This week's playlist is about the unwavering and ever moving Presence of God. HE does not grow weary. HE does not slumber or sleep. In the midst of unrest, HE is mobilizing His church to be the hands and feet of Jesus. WE are salt. WE are light. WE have an opportunity to speak life and bring light – in EVERY place. Use your voice to be HIS voice during this time. Ask the Holy Spirit what He would have you do or say. He WILL speak to us. His desire is to be heard and to reveal Jesus.

I hope you have a great week! I can't wait to worship with all of you!

Love and Blessings!
– Bethany
Sermon Notes
A 3 Fold Word
John 5:1-9 (NKJV)
A Man Healed at the Pool of Bethesda
After this there was a feast of the Jews, and Jesus went up to Jerusalem. 2 Now there is in Jerusalem by the Sheep Gate a pool, which is called in Hebrew, Bethesda, having five porches. 3 In these lay a great multitude of sick people, blind, lame, paralyzed, waiting for the moving of the water. 4 For an angel went down at a certain time into the pool and stirred up the water; then whoever stepped in first, after the stirring of the water, was made well of whatever disease he had. 5 Now a certain man was there who had an infirmity thirty-eight years. 6 When Jesus saw him lying there, and knew that he already had been in that conditiona long time, He said to him, "Do you want to be made well?"
7 The sick man answered Him, "Sir, I have no man to put me into the pool when the water is stirred up; but while I am coming, another steps down before me."
8 Jesus said to him, "Rise, take up your bed and walk." 9 And immediately the man was made well, took up his bed, and walked.
And that day was the Sabbath.
1. Jesus is on the Scene
2. We have the Ability to Grumble
3. All we Need is One Word from Jesus!
---
Drive-Thru Connection May 31st 2020!
We want to connect with you! Even if you don't consider yourself a "member" we want to greet you, pray for you and encourage you!
Pastor Bill & his wife Debbye will be at the Living Way Campus from 4pm-6pm! Please stop by! We want to connect with you!
If you are reading this after May 31st reach out to us anyways! We would love to connect with you! Click here to contact us or email us at admin@livingwaync.com