Operation Christmas Child!
Collection Sunday! November 14th
It's time for one of the greatest Christmas outreaches we do at Living Way Church!
Every year, we celebrate our partnership with Samaritan's Purse by sending shoeboxes to children around the world packed with love and the Gospel of Christ.
Click the link to Learn more & Download the packing list!
The Countdown Has Begun!
We are so excited for you to join us as we partner with Samaritan's Purse in Operation 

Christmas

 Child!
There is no limit on the number of boxes each person contributes.
We only ask for each box to be in compliance with the Samaritan's Purse Guidelines!
Get an Idea
Pray  & ask Jesus about the child He wants you to pack a box for! A Boy or Girl? What age?
Packing List
Take a look at the Samaritan's Purse (OCC) Packing list! It's very important for all shoeboxes to be within the guidelines.
Pack with Love
Head to your favorite store & purchase what you feel led to pack in your shoebox! Most importantly, pray over your shoebox and the child who is going to receive it!
Drop Off
Drop off your Shoebox(es) at Living Way on Wednesday at 7pm or Sunday at 10am by November 14th.
Please be sure it is labeled & ready to go!
Want To Contribute Another Way?
We appreciate all kinds of support & prayer! If you would like to donate towards shipping or for us to purchase supplies and pack a box on your behalf, you can give here online! Just mark your donation in the comment section  "OCC or Operation Christmas Child"
Give Online
Use this link to contribute towards shipping or if you want us to purchase materials on your behalf!  (You can include a note on your donation) Click the link below to give online.
Click here
Contact
Carol Puckett is coordinating the OCC ministry at Living Way! If you have any questions please contact her directly at carolpuckett2@gmail.com
Learn More
Learn more about Samaritan's Purse & how to get more involved with Operation Christmas Child!
Click Here 

Age Groups for Boys & Girls
2-4            5-9         10-14

Click Play To See Operation Christmas Child in Action!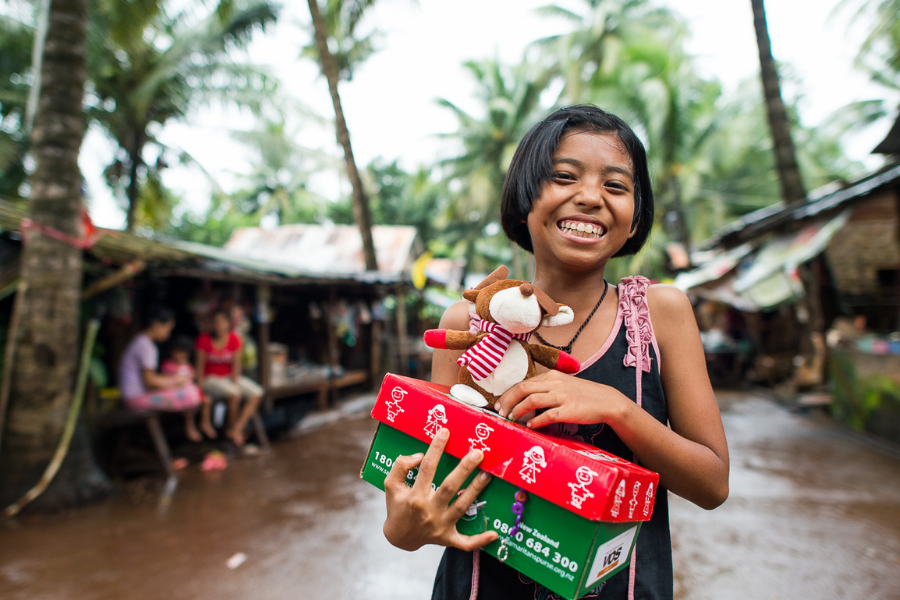 Resources
**If you are unable to physically pack a shoebox due to scheduling or the current season, Samaritan's Purse has given the option to pack a shoebox online.  Please note: the boxes packed online are not able to be tracked.  If you utilize this option, please do keep track of the boxes you send!  We want to celebrate how many boxes Living Way sends to children!
Videos